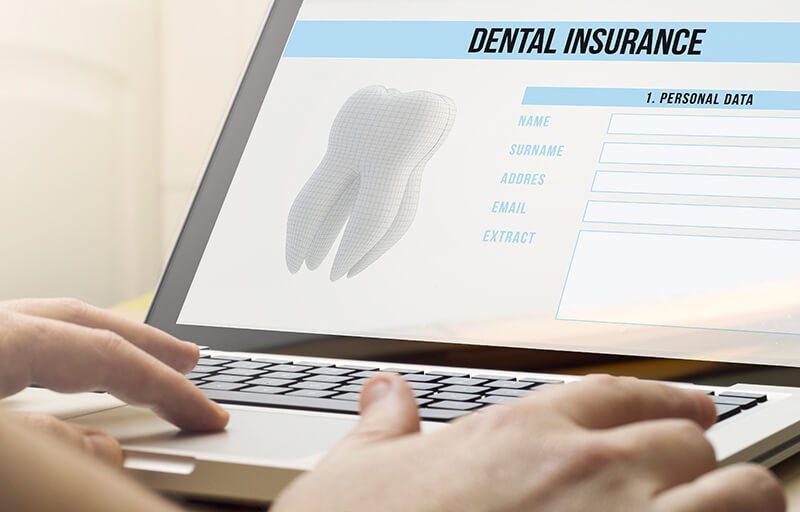 Looking for affordable dental insurance? A prepaid dental savings plan may meet your needs.
Prepaid dental plans work like Health Maintenance Organizations (HMOs) – in fact, prepaid plans are often referred to as DHMOs (Dental Health Maintenance Organizations). The advantages to prepaid plans include low premiums (the fee you pay to belong to a plan), deep discounts on dental care, no annual spending limit, and coverage for pre-existing conditions.
But DMHOs may not be the right fit for everyone's dental health needs. Read on to find out more about prepaid plans' benefits and drawbacks.
What are the different types of dental insurance?
Besides DHMO plans, there are PPOs (preferred provider organizations - sometimes called DPPO to separate them from medical plans). The majority of dentists will accept a PPO plan, but not all accept DHMO insurance.
PPO plans do have an annual cap on coverage, and plan members may pay a higher percentage in co-pays than they would with a pre-paid plan. Deductibles tend to be $50 for an individual plan, and $150 for a family plan. The benefits of a PPO are being able to choose from a broader network of dentists.
Dental indemnity insurance plans, also known as "Fee-for-service plans," are not offered by every insurer. These plans offer a higher annual cap, low or no deductibles, and enable you to choose from a very wide variety of dentists. Premiums for these plans tend to be significantly higher than for DHMO or PPO plans.
How do pre-paid (DHMO) plans work?
Prepaid plans are typically offered to groups. Your employer, union, trade group or other organization may provide access to a prepaid plan.
Dentists who accept prepaid plans get paid a flat, fixed fee per plan member every month. Members may be able to choose a dentist, but in some case, a dentist is assigned to the member. A few plans assign members to a specific dental practice or clinic, and members see whichever dentist is available on the day of their appointment.
You may be able to switch dentists, depending on how many dentists are available in your area. It can take two to three months for the plan provider to process a change. The exception is prepaid plans that have an "open access network" which means that you can choose to see any dentist within the plan network.
Prepaid plans can keep their network of dentists very busy. It's a good idea to ask about how many people are covered by the plan in your area and how many dentists are available to care for all of those patients. Also you may want to inquire about how long you will, on average, need to wait between dental visits – since your plan may limit how often you can see the dentist.
Do I still pay for dental care with a prepaid plan?
The term "prepaid dental insurance" may lead you to believe that all your dental care is covered, and you just need to show your membership ID card to the receptionist on your way out of the dentist's office. This is not true – prepaid plans require you to pay for part of specific treatments.
You can expect to pay a fixed amount for costlier or complex treatments such as root canals and crowns (this is your "copayment"). Many prepaid dental plans do not require a co-payment for basic preventative and diagnostic services – if so, you don't have to pay for your regular checkups with x-rays and professional cleanings. And the price you pay for other treatments should be significantly lower than what you'd pay out of pocket, with no insurance.
As with any insurance plan, it is important to review the details regarding exclusions, limitations, co-payments and deductibles very carefully before purchasing or signing up for a particular plan.
Do pre-paid plans cover all types of dental treatment?
In general, if a treatment is not specifically mentioned in the plan's summary of benefits, you can assume that treatment is not covered.
Also check your summary of benefits to understand how your plan covers treatment from specialists such as periodontists and orthodontists. Many prepaid plans do cover specialist care, but you will need to be referred by your primary care dentist, and you'll need to obtain a pre-approval from your insurer before getting the treatment. (PPO plans may also require pre-approvals for some types of treatment, so this is not unique to prepaid plans).
If you're considering a prepaid plan and know you'll need specialist care, you will want to determine how many dental specialists are in-network in your area for that plan.
What happens if I have a dental emergency?
Prepaid plans usually will cover treatment for dental emergencies that occur outside of the plan's "service area." So if you're on vacation and you have a dental abscess, you should be covered no matter what dentist you see. Whether you're covered if you need urgent care during a time when your primary dentist is off-duty may be a more complex issue. Check with your plan provider to understand what you should do in this case - can you see any dentist or go to an emergency room?
What is a "pre-approval"?
Members of prepaid plans typically need to obtain approval from their plan provider before receiving dental care above a predetermined cost.
For example, let's say that your prepaid plan specifies pre-authorization for any treatment exceeding $200. If your dentist advises a treatment that costs more than that amount, he or she must fill out a form detailing the prescribed treatment plan, submit it to your insurer, and wait for the plan to be reviewed and approved before you can receive the treatment.
Do prepaid plans exclude pre-existing conditions?
Typically, with a prepaid plan there are no exclusions for pre-existing conditions. In contrast, PPO insurance often will not pay to restore teeth that were decayed, broken or missing before you purchased the policy, and may not play to complete any dental care treatment that was already underway prior to the policy going into effect. Coverage for preexisting issues can make prepaid plans a good choice for people who have dental health problems.
Do prepaid plans have a waiting period?
Prepaid dental discount plans typically do not impose a waiting period, unlike PPO plans which typically do not provide immediate coverage for pre-existing conditions. With a new PPO plan, you'll usually have to wait six months for basic restorative services or a year for major restorative services. Some PPOs waive the waiting period if you had dental insurance prior to joining the new plan. With your prepaid plan, you're covered for any treatment the plan covers as soon as your plan is active.
How do I know that my prepaid plan dentist is qualified?
Good prepaid dental plans have a quality assurance process in place. Find out from your plan provider how dentists are vetted before they are accepted into the network, and if there is an on-going assessment program in place. Know who to speak with, and how to file a complaint, if you aren't happy with a dentist's care or professionalism.
You may also want to find out what your options for second opinions are, if you aren't confident about the treatment plan your dentist suggests to you. Dentists who participate in prepaid plans are contractually required to deliver quality care, but they can be terminated from the program if they recommend treatments that the plan provider determines to be unnecessary or overly expensive.
Are there affordable options to dental insurance?
Yes, dental savings plans can be a good alternative to traditional dental insurance. Dental savings plans offer members discounts of 10%-60% on their dental care. And like prepaid plans, dental savings plans also have no annual caps, no waiting periods, and no restrictions on obtaining care for preexisting conditions.

Dental savings plans also help you save on treatments not typically covered by dental insurance, such as teeth whitening and dental implants. And many plans include discounts on prescriptions, vision and hearing care, and other health related services and products.

To learn more about dental plans, visit dentalplans.com or call 1-866-815-6963.