Save 10-60% on Your Dental Care.
Join a Savings Plan Today!
Save up to 80% on Prescription Drugs!
---
Compare drug prices at local and mail-order pharmacies and click on "Find the Lowest Price" to show the lowest prescription drug prices at pharmacies near you.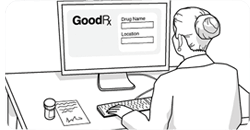 Search
Enter the name of your prescription
to get pricing from over 60,000 U.S. pharmacies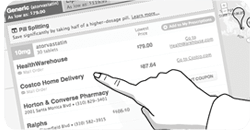 Compare
Instantly view and compare prices
for the prescription at local pharmacies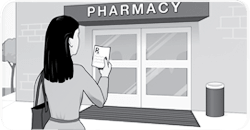 Save
Take the GoodRx coupon to the pharmacy
with the lowest price and save up 80%!
Sample Savings
Brand Drug Name
Est. Cash Price
(With No Insurance)
Our Discount Price
Your Instant Savings*
Clindamycin
$71.99
$21.91
CVS
70%
Omnipred
$57.99
$14.37
CVS
75%
Prevident 5000 Plus
$18.99
$9.15
Walgreens
52%
Vibramycin Monohydrate
$33.99
$16.03
Walgreens
53%
Prices are of August 2016. All prices are for generics. Prices are subject to change.
Start saving now for free. No sign-up or credit card required!

Feedback