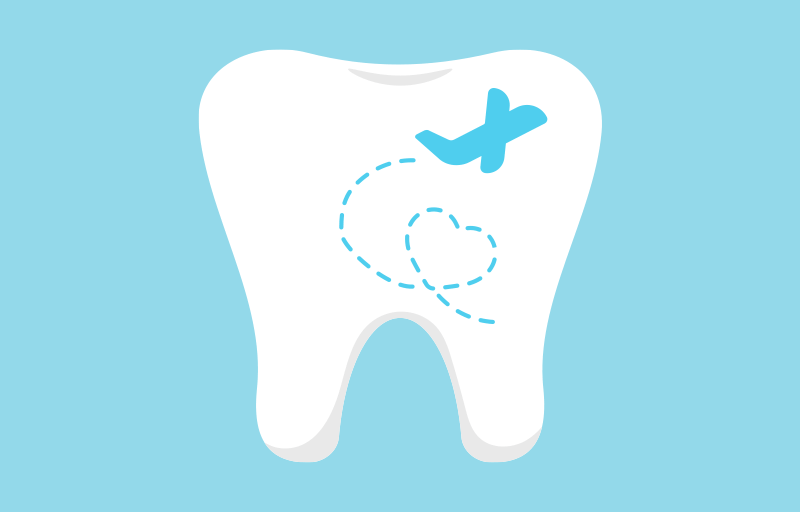 Dental tourism – and other types of medical tourism – involve traveling to another location to get healthcare. People may do this to gain access to medical expertise that is unavailable in their own country. Or they may be looking to save money on the cost of care. American medical tourists most commonly travel to get discounted dental care, cosmetic surgery and access to experimental treatments.
Is dental tourism worth it?
The savings on dental treatments may seem great, but when you look closely, getting dental care outside of the U.S. maybe more expensive (and complicated) than you had hoped.
Things to consider when thinking about dental tourism include:
Extra costs - Transportation, lodging, meals, a rental car – make sure to factor the travel costs into your plan.
Trip insurance - After getting care, you may need to change travel plans due to complications that require you to stay longer than planned. You may also need to cancel your trip at the last minute due to issues such as a COVID outbreak at home or in your travel destination, or other issues such as bad weather, political instability, or other unexpected occurrences.
Paperwork - Depending on the location you are traveling to for dental care, you may need to apply for and obtain a medical visa/standard Visa to enter the country. Costs vary, check the applicable country's travel information for specifics. You will also need copies of your medical health records from your current dentist (and doctor/s if you have health issues).
Someone to help - You'll probably need someone to assist you after your dental procedure, help to get you back to your lodgings, obtain medications, food and drink, and be your advocate if you have any problems. That may mean additional costs for your companion's travel, food and lodging.
Multiple visits - Chances are you aren't traveling to another country to get something simple like a cavity filled – people tend to consider dental tourism when they need a full set of dental implants or dentures. These types of complex restorative treatments typically involve multiple visits to the dentist. For example, for something like a full set of dentures, you may need 4-6 visits (or more) to your dentist to ensure you have the best possible outcome. Dental implants also involve multiple visits over an extended period. You may need to make several trips to complete dental care internationally, or stay for extended periods. The costs can add up quickly.
Payments - Your dental insurance may not be accepted outside of America, so you'll need to pay out of pocket for your treatment. If your insurance does allow you to travel to see an accredited dentist elsewhere, you may have to pay that dentist in full and then file a claim when you get home. Check what types of documentation you will need to provide for reimbursement.
Different expectations - Medical safety standards vary according to location, and may not be what you expect. Dentists outside of the U.S. may not be required to carry malpractice insurance or attend ongoing educational programs to keep their knowledge current. Requirements to qualify as a specialist may vary as well.
Aftercare - Consider what you'll do if you unexpectedly need aftercare, for example if a dental implant breaks, your denture that needs adjustments in a few months, you get an infection, etc. If you were treated by a nearby dentist, dealing with these issues will typically be reasonably quick and easy. If your treatment was conducted elsewhere, it might be a complicated and expensive fix.
You don't need to travel to get affordable dental care.
The majority of dental travel is for costly restorative care like dental implants or dentures, or cosmetic procedures that may not be covered by dental insurance. But with a Dental Savings Plan, you can save 10 - 60% on most dental procedures, at more than 140,000 dentists across the nation. Reach out to us at 1-833-735-0399 if you have any questions about Dental Savings Plans that can help you get the care you need without breaking the bank.