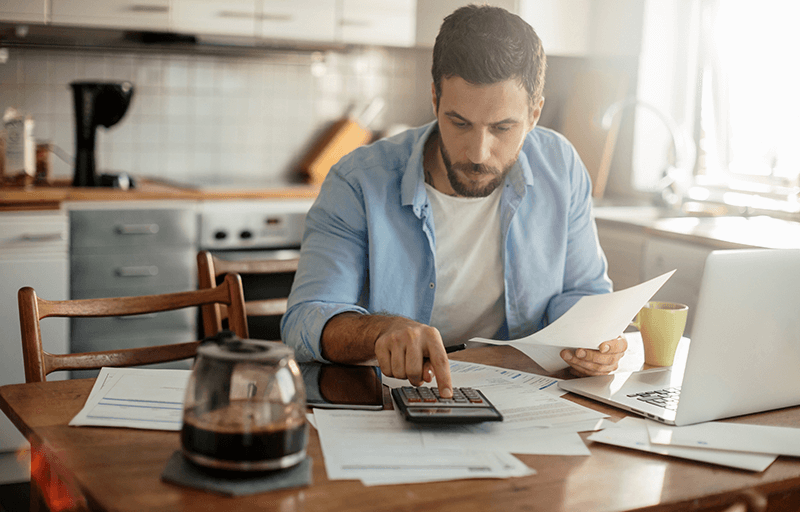 Choosing a dental insurance plan should be much easier than getting a root canal. But finding an affordable dental insurance plan that meets your needs, now and into the future, isn't always a painless process. This guide to dental insurance will help you to avoid unpleasant surprises by giving you the information you need to choose the best dental insurance.
Dental Insurance Basics
What is the best dental insurance?
There is no "best" dental insurance. The best insurance is a plan that will save you money on the dental care that you (and your spouse/family) needs. For some people, the best dental insurance needs to cover braces, others may want a plan that helps reduce the cost of restorative dental care.
If you have a dentist, ask him or her to recommend an insurance plan based on your dental health needs. If you currently don't have a dentist, consider making an appointment for a check-up and consultation. After you have your treatment plan (see below for details), ask the dentist to suggest an insurance plan, and also ask if he or she can recommend alternatives – such as a dental savings plan, healthcare credit line, or a payment plan.
How do I find a dentist?
You can use a service that matches you to a local dentist, or use a dentist search tool. You can also look at reviews online, and ask your family, friends and coworkers for recommendations. If you have insurance, and are looking for a dentist that accepts your plan, check with your insurance provider.
How do I buy dental insurance?
Best case scenario is that your employer offers dental insurance as part of your benefits package, or as a voluntary benefit ("voluntary" means you pay for it, but you get a lower rate since it's group coverage). If you are self-employed and belong to any trade organizations or other associations, you may wish to see if they offer group rate dental insurance to members.
Otherwise there are limited options available on healthcare.gov, or your state's own ACA marketplace. Typically, you can only purchase dental insurance on the ACA marketplaces if you also have an ACA healthcare plan. If you don't qualify for ACA subsidies, or don't like the dental insurance offered on the Marketplace, you can purchase private dental insurance from a broker, or online from sites such as dentalplans.com.
Is there an open enrollment period for dental insurance?
If you're purchasing from the private market, you can buy dental insurance whenever you wish. If you are buying dental insurance via a Medicare Advantage plan you need to do so during Medicare open enrollment (October 15 to December 7 of every year). If purchasing an ACA plan, you'll have to do so during open enrollment (dates vary, check Healthcare.gov for the latest info) or demonstrate that you qualify for a "Special Enrollment Period." If you're buying a group plan, you may have to purchase your plan during a specific period of time.
What is the difference between a DPPO plan and an DHMO plan?
DPPO stands for Dental Participating Provider Network. A DHMO is a Dental Health Maintenance Organization.
DHMO plans tend to be less expensive – and less flexible - than DPPOs. With a DPPO, you don't have an annual maximum spending limit, and you're covered for dental care right away. You must see an in-network dentist who will be your primary provider (and it can be hard to switch dentists), you'll need a referral to see a specialist, and there may be limits on when and how often you can get treatments.
DPPO plans are widely accepted at dental practices nationwide, and although you'll save more with in-network dentists, you can go out-of-network if you choose. Most DPPO plans don't require referrals before you can see a specialist. There is an annual deductible of $50-$100, and the typical annual maximum coverage limit is $1000- $1500. If you reach your spending limit, you'll need to pay for your care out of pocket for the rest of the year. DPPO plans have waiting periods before new members are covered for all basic and major dental procedures. Typically waiting periods can be 6-12 months, but in some cases can extend to two years.
What is fee-for-service insurance?
Also known as indemnity insurance, this is the most expensive type of dental insurance. You can see any dentist you choose, and you pay the dentist in full at the time of treatment and are later reimbursed a set amount by your insurance company. These plans often have a higher annual maximum spending limit - $2,500- $3,500+, and may have a shorter than usual waiting period than DPPO plans (check plan details, as this can vary). Indemnity insurance plans were once the only option for dental insurance, but these plans are now increasingly harder to find.
What kind of dental insurance covers everything?
Sadly, there is no type of dental insurance that covers "everything." Most will not cover treatments for dental problems that you have prior to joining the plan, and many do not cover dental implants or cosmetic treatments. Dental savings plans, an alternative to traditional dental insurance, typically do cover care for existing dental issues as well as dental implants and cosmetic procedures.
What is a fee schedule?
A fee schedule is a list of dentist's rates for various treatments. When used in reference to dental insurance or dental savings plans, the fee schedule will also list the plan holder or dental savings plan member's reduced rates for dental care. Check fee schedules of any dental insurance or savings plan that you are considering to see how much money you can save on dental care.
What is a treatment plan?
This is a document that details what dental treatments you need, the ADA billing codes associated with those treatments, and the costs of the treatments based on whether you will pay out of pocket, with a particular insurance plan or with a dental savings plan. Compare the costs listed on your treatment plan to those listed on an insurance or dental savings plans' fee schedule to see how much money you may be able to save.
Dental Insurance Costs
I have Medicare, do i have dental insurance?
Medicare does not cover dental, unless dental care is required as part of a small number of healthcare procedures (example: prior to receiving an organ transplant). Frankly, the list of allowed dental care treatments are so limited that its best to assume you have no coverage for dental care under traditional Medicare. Medicare recipients can obtain dental care coverage through some Medicare Advantage plans, or by purchasing private dental insurance or a dental savings plan.
I have Medicaid, do i have dental insurance?
The short answer is that it depends on what state you live in. For individuals age 21 or under, Medicaid's Early and Periodic Screening, Diagnostic and Treatment (EPSDT) benefit provides preventive and diagnostic dental care. According to the Department of Health and Human Services, dental care under Medicaid for minors "must include at a minimum, relief of pain and infections, restoration of teeth and maintenance of dental health." What is "medically necessary" is determined by the state, but may not be limited only to emergency services.
For adults, age 21 and older, states have complete control over what dental services – if any- to provide to Medicare recipients. Most states provide emergency-only dental services, and less than half provide anything that approaches comprehensive dental care.
I have an ACA (Obamacare) health plan. Do I have dental insurance?
Only if you chose a plan that includes dental insurance, or purchased a stand-alone dental plan along with your ACA healthcare coverage. Fewer than 1% of all the health insurance plans on the exchange include adult dental coverage.
Can I be turned down for dental insurance?
It is unlikely that you will be turned down for dental insurance. Your claims may be denied, though. Claims can be denied for many reasons, including preexisting conditions, non-coverage of specific services, waiting period limitations, patient age or treatment frequency limitations, or mistakes that your dentist/dentist's staff made when processing the claim. If your insurance company refuses the claim, you must pay the total cost of care out of pocket. Dental savings plans eliminate reimbursement aggravations since you pay the discounted fee directly to the dentist.
Dental Emergencies and Dental Insurance
Can I buy dental insurance today and use it tomorrow?
If you purchase a DPPO plan you may be able to use it immediately for a checkup, cleaning and basic x-rays. For anything outside of preventive care, you'll need to wait for 3-6 months for basic care (fillings, extractions) and 12-24 months for major restorative care. If you were previously covered by dental insurance for a year prior to purchasing a new plan, you may be able to get the waiting period waived – ask before you purchase the new plan.
If you have an DHMO plan, there will probably not be any set waiting periods, but you may not be able to be seen by your in-network dentist immediately and your plan may limit how frequently you can get various types of care.
But I really need dental care right now!
Ask your dentist about payment plans, apply for a line of credit or a short-term loan, or consider joining a dental savings plan. Most dental savings plans activate within 24 hours of purchase, and you can use the plan to save on virtually all dental treatments right away.
To find out more about dental savings plans, visit dentalplans.com.