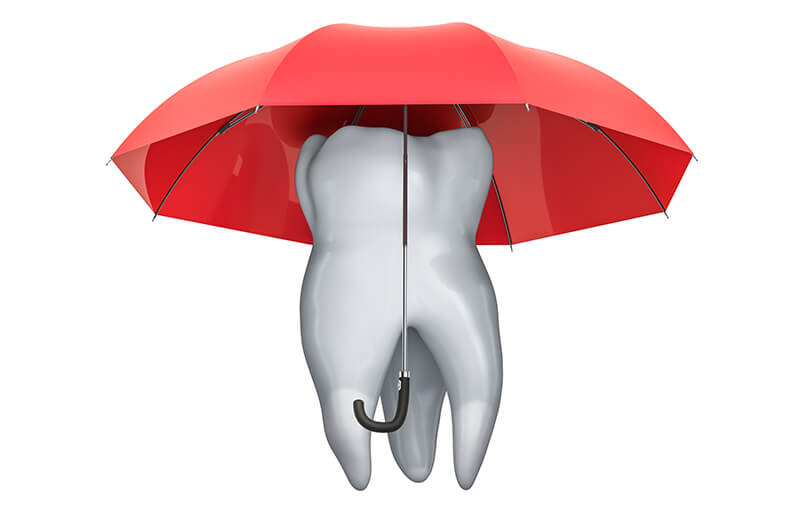 If you're looking for dental insurance covering everything from basic treatments to major procedures, it's important to know what to expect when shopping for these plans. We'll explain full coverage dental insurance, what it covers, how to find it, and pick the right plan for your needs.
What is Full Coverage Dental Insurance?
Full coverage dental insurance includes plans that help cover the costs of a wide array of dental treatments, including basic services, preventive care, major procedures, and even orthodontic treatments. However, full coverage dental insurance doesn't necessarily mean it'll cover 100% of your dental costs.
What Does a Full Coverage Dental Insurance Plan Cover?
Full coverage dental insurance may provide coverage for the following treatments:
Preventive care — Examples include dental cleanings, fluoride treatments, and routine X-rays.
Basic services — Examples include fillings and tooth extractions.
Major procedures — Examples include crowns, root canals, and dentures.
Orthodontic services — Examples include braces, retainers, and other related devices.
How Can I Find Dental Insurance That Covers Everything?
If you want this type of dental insurance, search online for "indemnity dental insurance." It's also sometimes called a "fee-for-service" plan or "traditional dental insurance."
You pay a deductible on your indemnity dental insurance, after which the insurance provider will cover a part — typically between 50% and 80% of "reasonable and customary" dental costs, as well as 100% of your preventative care. It's a good idea to speak with your insurance provider to see what they consider "reasonable" and "customary" costs.
What may also be different is the maximum benefit amount (cap) for your indemnity plan. It'll typically be higher than the usual $1000-$1500 that more standard dental insurance plans provide. You'll want to find a policy that provides a maximum benefit in line with your expected dental treatment needs.
On the other hand, ACA-regulated health insurance plans don't impose annual or lifetime coverage maximums like many indemnity dental insurance plans do. Additionally, ACA-regulated plans offer guaranteed issue during open enrollment, meaning healthcare is guaranteed to applicants regardless of health statues, age, or income.
Choosing a Full Coverage Dental Plan That's Right For You
When you shop for full coverage dental plans, keep these considerations in mind:
Consider your budget — Full coverage dental insurance can be expensive. For a full coverage plan with a $2,500 annual cap on coverage, the average monthly premium is $65-$780 a year for an individual. The typical cost of a preferred provider/in-network individual dental insurance policy is around $350 a year.
Think about the condition of your oral health — If your oral health is in good condition, you may not need to have all options that a full coverage dental insurance plan offers.
Look for a plan your dentist accepts — If you regularly visit a dentist you like, see if they're a member of a provider's network because you may get discounted rates on services with dentists who are part of an approved network.
You may find that you can save more by teaming dental insurance that has a lower annual cap with a dental savings plan. After you hit your annual cap — the maximum amount your insurance will reimburse for in a single year — you can use your dental savings plan to save on additional treatment. This must be coordinated with your dentist before treatment begins.
You can also use a dental savings plan on its own as an affordable alternative to dental insurance. With a dental savings plan, plan members can use it whenever they need it. While insurance typically has maximum annual spending limits and waiting periods, dental savings plans do not. Plan members can save 10-60% on most dental procedures, including preventive care, restorative care, specialists, and cosmetic treatments.
Contact us at 1-833-735-0399 if you have any questions about how a dental savings plan can help you save money on a variety of preventive and restorative treatments.