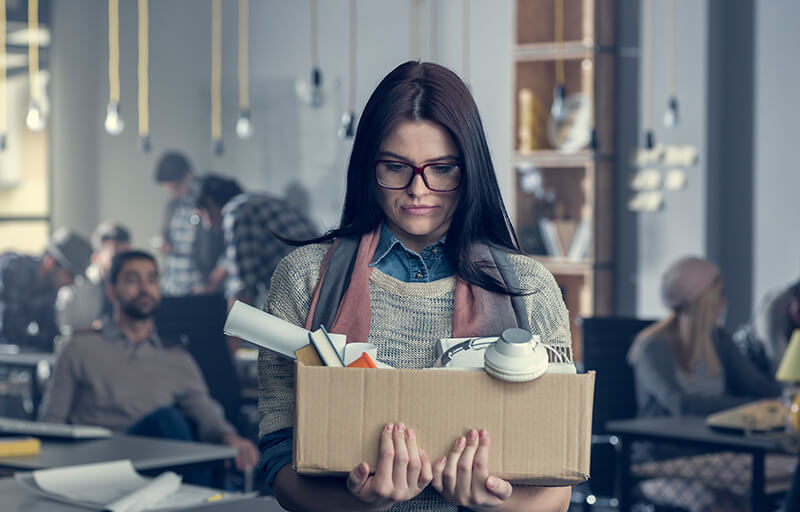 What To Do If You're Unemployed and Need Dental Insurance
Being between jobs is one of life's most challenging situations. Add health insurance worries into the mix, and you have a situation that can challenge you physically, mentally and emotionally.
Some people find that taking action to manage the various aspects of a stressful situation is a good way to feel like you have taken back control over your life. A good place to start may be making a plan to ensure you have coverage for health care costs, including dental.
Your options to get help paying for healthcare are often more accessible and effective than those available for emergency dental care.
Dental Insurance and Unemployment
The first thing to think about if you're unemployed and need dental insurance is why you think that you need the insurance. That may sound like a very silly question, but knowing what benefits you need and why you need them is the best way to figure out how to get the right coverage.
People tend to have two major reasons for wanting dental insurance: peace of mind or immediate help in paying for dental care.
Getting New (or Keeping Your Old) Dental Coverage
If you had good dental insurance coverage at your previous job, you're probably not used to worrying about how you'll pay for dental care. Now you want assurance that you will also be able to pay for dental care during the period of time that you're unemployed.
And, if you have a good understanding of how dental works, you're probably very worried about the impact of being dropped from your employer's dental insurance plan. Dental insurance imposes waiting periods for anything but basic preventative care. You're concerned that if you switch to a new plan and you'll have to wait a year or more before your benefits are available again.
The good news is that you can find dental insurance on the private market that waives the waiting period if you've recently had dental insurance. Cigna, for example, simply asks that people provide proof of recent coverage in order to waive applicable waiting periods before benefits begin.
The key is "recent," so it's best to purchase another policy within a few months of job termination. Note too that your new employer may not offer dental coverage, so waiting with fingers crossed until you are working again may not be the wisest course of action.
COBRA and Dental Insurance
Under the stipulations of the "Consolidated Omnibus Budget Reconciliation Act" (COBRA), a law that was passed in 1985, under certain situations "your employer must offer continuation group health care coverage to you and certain family members for 18 to 36 months." In general, businesses that employed at least 20 workers in the previous year and offer a health insurance plan are obligated to offer COBRA. You can qualify for COBRA if you quit or were fired from your job, you are moving from full-time to part time work, or you were covered by a spouse's employment.
An employer has thirty days to notify the insurance company of your eligibility for COBRA continuation of benefits, and the insurance company then has fourteen days to provide you with information regarding the costs and benefits of the health care continuation coverage.
The bad news is that COBRA coverage tends to be very expensive, as you will pay group rates without the employer's contribution. Still, you may wish to take advantage of COBRA if you or a family member has a pre-existing health condition. But you should also explore other options, such as a healthcare plan that offers dental coverage, from public markets such as healthcare.gov, or discuss your options for private insurance with a broker or agent.
Even outside of the annual open enrollment period, you can obtain healthcare and dental insurance through your state's Affordable Care Act (ACA) marketplace, or through the federal marketplace (healthcare.gov). The ACA allows those who have experienced a "Qualifying Life Event" to purchase insurance throughout the year.
A Qualifying Life Event is defined as a major change in your circumstances. This would include getting married or divorced, having a baby, or losing your existing health coverage.
You will almost certainly be able to find the least expensive coverage in the Marketplace, while private insurance may provide cost and choice benefits that public insurance doesn't. Don't decline COBRA until you have explored your other options, but don't assume that COBRA is always the best choice to see you through unemployment.
Don't delay on making an insurance decision. You need to sign up for Obamacare within 60 days of losing your employer insurance plan. Otherwise you'll need to wait for the next annual open enrollment period or until your COBRA coverage ends (or you opt to end it early) to apply for Obamacare. You can switch to private insurance from COBRA at any time.
Dental Insurance and Dental Emergencies
Dealing with a dental emergency on top of unemployment is an extremely difficult situation. Don't lose hope, there are affordable options for dental care. And don't neglect your dental health until you get back on your feet financially. Gambling on your health is never a good idea.
People tend to get bad news from their dentist, and figure they'll deal with the problem by purchasing dental insurance. Bad idea – don't hold off on buying insurance until you absolutely need to get dental care. Dental insurance imposes "waiting periods" – a set time that has to pass before you are covered for more expensive dental treatments. So you can't buy dental insurance today and use it to fix that throbbing tooth tomorrow.
If you absolutely have to, you may be able to postpone buying coverage for a month or two after your employer-provided insurance elapses IF you're buying a plan (such as myCigna 1000 and myCigna 1500) that waives the waiting period if you recently had dental insurance.
Wait any longer than a month or so, and you'll likely face a waiting period, during which time your insurer will not pay anything for most treatments or procedures. During the waiting period, preventive care, such as checkups and cleanings, will probably be covered. You may have to wait for three to six months for basic procedures, and six months to a year for major procedures. You will not be reimbursed after the waiting period is over, and your dental insurance may not cover treatments that were already in process during the waiting period.
Dental Emergencies and Dental Savings Plans
Unlike medical insurance, which really is a necessity, dental insurance may not be the right choice for everyone.

Your options for getting the care that you need during unemployment (and beyond!) include buying a dental savings plan, the affordable alternative to traditional dental insurance. Dental savings plans do not have waiting periods, annual spending caps, deductibles or exclusions for pre-existing conditions. Members of a dental savings plan can expect to pay 10%-60% less at the dentist.

Dental Savings plans can help make essential dental care affordable for people who are unemployed, or who want to save on services not covered by their insurance, or who have exhausted the low benefit payout – typically $1000-$1500 - of a traditional dental insurance plan. Many of the dental discount plans offered by DentalPlans.com also include savings on general healthcare needs, including telemedicine, vision and hearing services, prescriptions, chiropractic, and more.