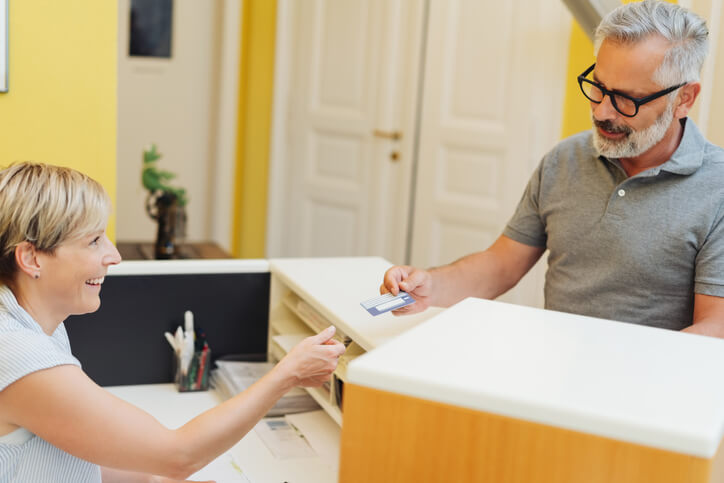 According to a survey conducted by CareQuest Institute for Oral Health, an estimated 76.5 million adults don't have dental insurance. Adults without dental insurance are likely skipping basic preventative dental care, and living with painful and dangerous oral health conditions because they fear that they can't afford treatment.
But affordable dental care is attainable in a variety of ways. Your choices may include dental savings plans, payment plans, short-term loans, dental schools, and dental clinics.
Dental insurance isn't always the right fit for everybody, and dentists are accustomed to working with patients who don't have insurance. Don't assume that you can't afford dental care. Do a little research and explore all of your options.
Understanding the Alternatives to Dental Insurance
If you're looking for alternatives to dental insurance, here are some options you can explore.
Community Dental Clinics
All states are home to at least a few low-cost or no-cost dental clinics. Your local public hospital may have a community dental clinic or may be able to refer you to one. Also check with the American Dental Association (ADA) website, where you'll find a "dental health" map that lists all of the free and low cost dental treatment programs within each state. The map will point you to dental schools, clinics, dental care access programs, and organizations devoted to helping people access affordable dental care.
You can also contact the Health Resources and Services Administration (HRSA), the nation's primary resource for uninsured citizens or those who are at high risk of developing health problems if they don't get medical/dental care ASAP.
Dental Savings Plans
Dental savings plans, in contrast to insurance, have no waiting period before you can access care, and there are no restrictions on obtaining care for preexisting conditions. As a plan member, you get access to reduced rates of 10-60% off most procedures from a nationwide network of dentists. Plan members simply pay the reduced fee directly to the dentist.
Dental Schools
Dental students need to acquire on-the-job training and experience before they can be licensed. The care may not be free – most schools work on a sliding scale basis - but it is always very affordable. The tradeoff is that you'll likely spend more time in the dentist's chair - as students are working under supervision of a licensed dentist who needs to check their work carefully and spend plenty of time one-on-one with each student and patient - and so you may need to visit the clinic numerous times to complete your treatment plan. You can find a list of dental schools here.
Dentists for Uninsured Patients
Many dentists will help uninsured patients to get the care that they need. Your dentist may have an in-house financing program, may offer discounts to uninsured patients, or may be able to plan out treatment over several months so that you don't have to pay off a huge sum all at once. Some dentists offer treatment priced on a sliding scale, meaning they will adjust their rates to your income.
It's always a great idea to ask about payment options, or let the dentist know how much you can afford to pay for dental care per visit. You certainly won't be the first – or the last – patient with a budget. Consider setting up an appointment for a checkup, and let the person who books the appointment know you have dental health issues, don't have insurance, and want to discuss a treatment plan with the dentist to understand your options.
And remember, dentists want to help people to regain and maintain their health. They understand that cost, fear and other issues keep people from getting their teeth taken care of properly. Go ahead and take that first step toward a healthier future.
Final Thoughts on Managing Dental Care Without Insurance
If you're one of the 75.6 million Americans that doesn't have dental insurance, you can still get the dental care you need at an affordable price. While we did mention a handful of dental insurance alternatives, a great option is signing up for a dental savings plan.
With a dental savings plan, plan members can save 10-60% on most dental procedures. Reach out to us at 1-833-735-0399 if you have any questions about how a dental savings plan can help you get the care you need when you need it most.