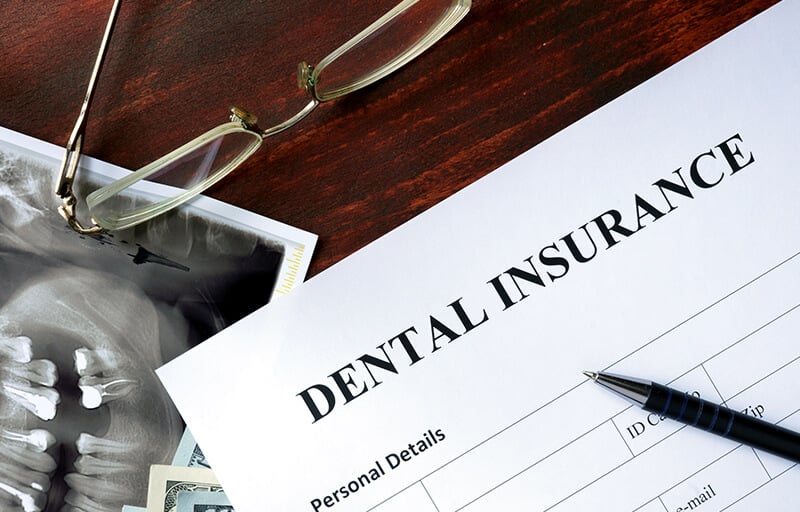 If your healthcare plan doesn't offer dental coverage, or your dental care needs exceed the limits of your dental insurance plan, you may want to consider supplemental dental insurance plans.
Depending on your circumstances, you might want a supplemental coverage plan only for a year or two – perhaps to help pay for orthodontia (braces) or expensive care such as dental implants. Or you may need continual coverage – typically people who are on Medicare choose to add a supplemental plan that covers their dental care.
This blog post will help you find the best supplemental dental insurance plan for your needs.
Medicare Supplemental Policies
Unfortunately, original Medicare has extremely limited dental coverage. Medicare Part A provides coverage if you need to be hospitalized, and Part B provides medical coverage. Dental procedures that are connected with healthcare are covered by Medicare – such as a dental cleaning performed before transplant surgery, or an extraction required as part of the treatment plan to address another disease such as medical reconstruction of the jawbone.
Medicare typically does not cover emergency dental care, even if it is performed in a hospital, but it likely will cover the hospital costs. Medicare does not routine dental care, such as dental exams, cleanings, fillings, crowns, bridges, and dentures.
You should also be aware that Medigap plans, supplemental health insurance purchased from private company to pay health care costs not covered by Original Medicare. such as co-payments, deductibles, and health care if you travel outside the U.S – typically do not cover senior dental care.
For dental coverage on Medicare you have two options:
Choose a Medicare Advantage Plan
Medicare Advantage Plans, sometimes called "Part C" or "MA Plans," are provided by private companies that have been approved by Medicare. Medicare Advantage Plans must provide all of all of the services that Original Medicare covers except hospice care. Medicare Advantage Plans may offer extra coverage, like vision, hearing, dental, and/or health and wellness programs. Most include Medicare prescription drug coverage (Part D). In addition to the Medicare Part B premium, people typically pay a monthly premium for the Medicare Advantage Plan. In 2016, the Part B premium is $104.90 each month.
Purchase Standalone Dental Insurance and/or a Dental Savings Plan.
Both dental insurance plans and dental savings plans, an alternative to traditional dental insurance, will help make dental care affordable. Which to choose? In general, dental insurance is well-suited to people who anticipate needing preventative care – checkups and cleanings. Dental savings plans are more flexible and are especially appreciated by people who require restorative care (root canals, crowns, bridges, implants or dentures). That's because dental insurance typically has a spending cap of $1,500-$2,000 a year, and often imposes a waiting period before coverage is available.
The cost of an individual dental insurance policy is around $350 a year. For a family, the cost is around $550, annually. Dental savings plans are typically priced at about half of that cost, and may include savings on other healthcare services such as vision and hearing.
Supplemental Dental Plans for Existing Dental Coverage
There are times when we all need extra dental coverage. The kids (or you) may need braces, or your dentist may tell you that you require treatment that will exceed your dental insurance plan's annual coverage limit. As noted above, dental insurance typically provides only $1,500-$2,000 in coverage a year. That's great if all you need is preventative care and perhaps a filling or two. But one root canal and a crown can drain your dental coverage for the year.
Your dentist may be able to figure out a way to schedule treatments in accordance with your dental insurance's limitations – for example, breaking down a treatment plan to occur over several years. You may be able to get a payment plan from the dentist or a short-term loan to help you pay for treatment after your insurance is exhausted. You might also choose to get a supplemental dental insurance policy, or a dental savings plan.
Supplemental dental insurance policies tend to have no annual spending limits and no deductibles. You can often find a plan that provides coverage for specific procedures. Supplemental plans tend to have no waiting periods and no restrictions on preexisting conditions. They also tend to be expensive, assume you'll pay as much for your supplemental plan as you do for your primary plan. Carefully evaluate whether the savings you receive from the supplemental plan – you will probably pay less as an insured patient than an uninsured one – will cover the additional costs of insurance.
In general, the best thing to do is discuss funding options with your dentist before you purchase supplemental insurance. Your dentist may offer to discount the parts of your treatment plan that you will be paying for out of pocket. He or she may be a member of a medical insurance loan plan. Or your dentist may suggest that you consider a dental savings plan.
Supplemental Insurance Through Dental Savings Plans
Dental savings plans enable you to save 10%-60% on your dental care. There are plans that cover all treatments – from braces to dentures. There are no annual spending caps, waiting periods, approval process or restrictions on pre-existing conditions.
The plans available on DentalPlans.com range from $79.95-$199.95 annually. Plus, many of the plans include additional free bonus benefits too, such as savings on vision and hearing care, prescriptions, and other wellness services. Select plans include a bundle of health and wellness services which range from telemedicine –free consultations with local doctors who can diagnose and treat common ailments (including prescribing medications), discounts on chiropractic, alternative medicine and fitness centers, and savings on labwork and medical diagnostic services.
To find out more about the advantages of discount dental plans, the affordable alternative to dental insurance, visit dentalplans.com.