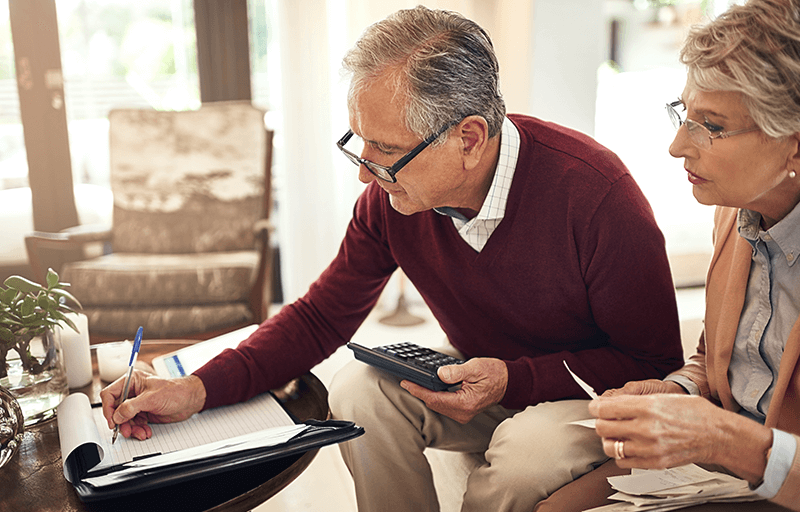 All dental insurance plans are designed to provide significant savings on preventive dental procedures but with a basic dental insurance plan, you are covered only for preventive care, which is covered at 100%. That means you don't have to pay a penny out-of-pocket for essential services such as regular dental checkups, cleanings and a set of bitewing x-rays.
Other preventive services, depending on your insurance plan, may include fluoride application and dental sealants for children to prevent dental decay, and perhaps mouth guards and other non-orthodontic oral appliances.
And that's it – you don't get coverage for fillings, extractions or deep cleanings. Most dental insurance plans do cover these sorts of treatments at 80% of the cost. You also don't get coverage for root canals, crowns, bridges, dentures or orthodontics. Typically, dental insurance covers 50% of the cost of these services (20% for braces). If your basic insurance plan does cover more than preventive care, that coverage will be extremely limited and will likely have signifying restrictions regarding when, how often and from whom you can get dental treatment.
Why Get Basic Dental Insurance?
Most people who have basic dental coverage got their insurance as part of their job benefits package, or as a free add-on to their health insurance plan. And when you have healthy teeth and gums, getting free checkups and cleanings twice a year or so is a great deal – especially when you aren't paying anything for that insurance plan.
Another benefit of some basic dental insurance plans is that you may get a discount on other types of dental treatments – but only if you see dentists who are in your provider's network. Dental insurance providers typically negotiate lower fees with in-network dentists, and anyone covered by a plan – even the most basic plan - from that provider gets those reduced rates. How much of a discount can you expect? That varies by plan, but it's usually between 10%-20%.
How Much Does Basic Dental Insurance Cost?
On average, a basic dental insurance plan costs about $20 per person, per month – so for one person that's $240 a year. For a family, a basic dental insurance plan (for two adults and two kids), you'll probably pay about $400 a year.
Compare that to the cost of a standard dental insurance: an individual dental insurance policy costs about $350 a year for an individual and about $550 for a family.
Is Basic Dental Insurance Worth It?
It depends on your dental care needs, and how you pay for dental insurance.
If your employer provides basic dental insurance for free – it's (obviously) definitely worth it!
If your dental health is excellent, and you buy your own insurance - basic dental insurance may be all you need. Think of it as pre-paying for your preventive care, and as an incentive to see your dentist regularly.
If you have dental health issues, you'll want more than basic dental insurance. But before you purchase a standard dental insurance plan consider your needs. If you have dental problems that need immediate treatment or will cost more than $1,000 to address, you may want to consider an alternative such as a dental savings plan.
What Are Dental Savings Plans?
Dental savings plans – sometimes called "dental discount plans" – are an affordable, flexible alternative to traditional dental insurance. Dental savings plans are a great backup plan or supplement for people who have basic dental insurance.
After you join a dental savings plan, you gain access to a network of dentists who have agreed to provide plan members with discounts of 10%-60% off the typical cost of dental services. You pay the discounted rate directly to the dentist after receiving dental care.
Dental Savings Plans vs Basic Dental Insurance?
The membership fee for a dental savings plan averages $125-$150 annually for an individual, and $175-$200 for a family – less than the cost of basic dental insurance. But with a dental savings plan, you get reduced rates on virtually all of your dental care; preventive checkups and cleanings, basic care such as fillings and root canals, and restorative care to treat dental problems, and replace damaged or missing teeth. You can also save on procedures such as orthodontics (braces) and prosthodontics (dentures, bridges and dental implants), as well as cosmetic treatments such as tooth whitening and overlays. Simply make sure to choose a dental savings plan that includes discounts on the types of dental care you need.
What makes dental savings plans especially useful for someone who has basic dental insurance is that you get discounts on all the dental treatments included in your plan as soon as the plan activates, typically within 72-hours of joining. So, if you do have a dental emergency, or need treatment that your basic insurance plan doesn't cover, you still won't have to pay full price for your dental care!
Find out more about the advantages of dental savings plans at DentalPlans.com.