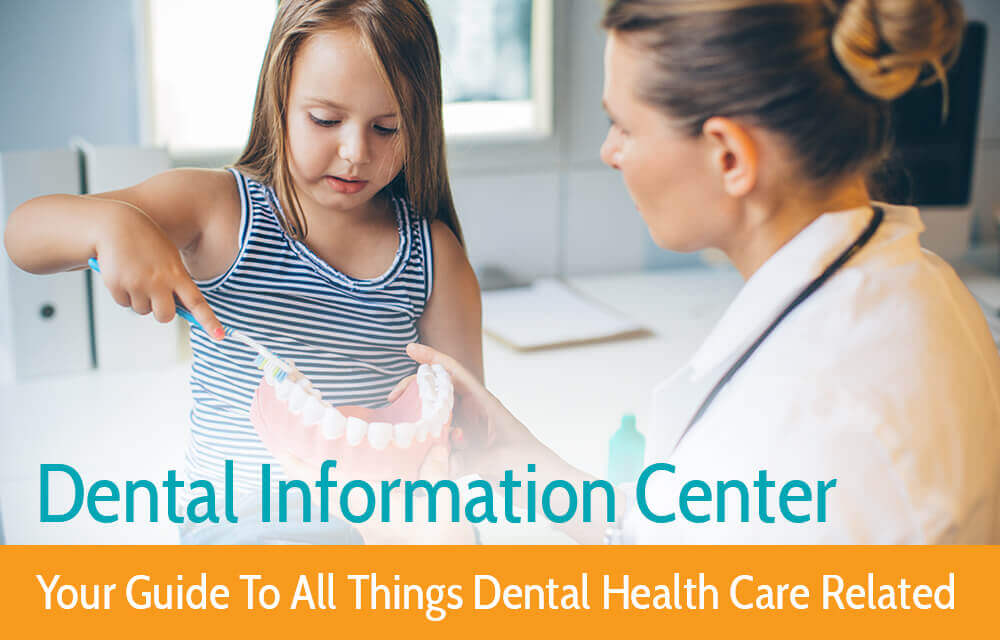 DentalPlans.com's Dental Information Center provides the knowledge that you need to maintain good oral health, respond appropriately to dental emergencies, obtain affordable dental care and understand your dental treatment options.
Dental Care and Your Health
Gum infections and tooth decay have been linked to many serious health conditions including cardiac disease, bronchial infections, digestive problems, pregnancy complications and rheumatoid arthritis. Dental health issues may have an adverse impact on medical management of conditions such as diabetes and Alzheimer's disease.
Taking good care of your teeth means that you're taking good care of yourself. Eating a balanced diet, staying hydrated, getting enough exercise and sleep and maintaining a positive outlook helps to keep you – and your teeth – strong. It's a win-win situation: a healthy smile increases your odds of having a healthy body.
Keeping Your Teeth Healthy
Brushing and flossing are essential for dental health. But even if you have elite skills with a toothbrush and are an absolute master of dental floss … you still need to see your dentist. On your own, you can't remove the bacterial-laden plaque and tartar which causes gum infections, tooth decay, and – if untreated – tooth loss. Your dentist and dental hygienist will also be able to spot and correct tiny problems before they become big, expensive-to-fix major issues.
Dental Healthcare Articles and Education
We've arranged the articles here into the following categories, to make it easy to find the information that you need quickly:
Affordable Care Act
This section provides an in-depth look at dental insurance provided by the ACA. We'll keep you informed on ACA coverage, costs, accessibility, changes to the law and your evolving options to obtain affordable dental care.
Dental Concerns
You can find frequently asked questions about dental conditions such as cracked, chipped, broken teeth, sensitive teeth, teething, and basic dental care.
Dental Emergencies
Have you been in a sports injury, accident or have a dental abscess? Find out what to do until you can get to the dentist.
Dental Insurance
What you need to know about dental insurance, dental PPO vs HMO insurance, dental indemnity plans, and dental savings plans.
Find Out How To…
Here are tips that will help you take the best possible care of your teeth, breath, oral health or braces, even dating and dental hygiene.
General and Cosmetic Dentistry
Your guide to all the standard dental treatments, from root canals and crowns, bridges and veneers, dental implants and whitening treatments … and more.
How To Save On Dental Care
Here are facts and strategies that will help teach you how to find a good dentist, save money, understand your dental bill, and dental emergency solutions.
Orthodontics
Need a smile makeover? Browse our articles on braces for kids and adults. Learn about different types of braces, retainers, common orthodontic problems and orthodontic treatments.
Types of Dentists
There's a dentist for everything, do you know which one you need? Is it an Endodontist, Periodontist, Orthodontist, Prosthodontist … find out who does what in the wonderful world of dental care.
Start Here
These are the most popular articles in the Dental Information Center:
Dental Care Facts and Statistics