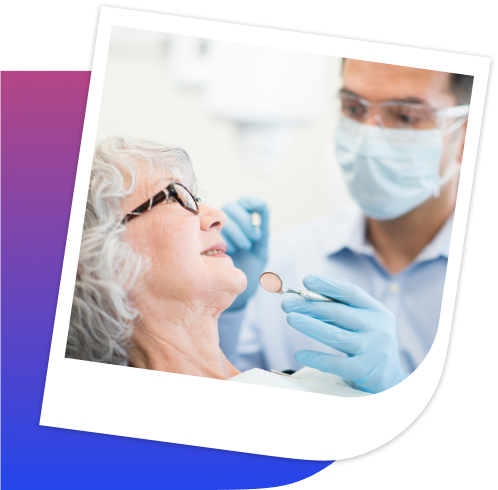 Affordable Dental Insurance for Seniors
Know your dental care savings options
Waiting periods, restrictions, spending limits, existing conditions, co-pays or co-insurance … even after you read the fine print, you still don't know which dental procedures that dental insurance plan does and doesn't cover. So how can seniors easily save the most on their dental care needs? The information below will help you find a solution that fits your needs and your budget.
Find out how much you can save with a dental savings plan
How Much Does Dental Insurance Cost
On average, an individual dental insurance policy costs about $350 a year. For a family dental insurance plan, the typical cost is around $550, annually. Costs vary according to the type of dental insurance you get: DHMO, DPO, or an indemnity plan.
DHMO Insurance Plan
Dental Health Maintenance Organization
Lowest Cost
See only an assigned primary care dentist
Need a referral to see a specialist
No annual deductible, no annual maximum
No waiting period, but limits on treatment frequency
DPPO Insurance Plan
Dental Participating Provider Network
Lowest Cost
See only an assigned primary care dentist
Need a referral to see a specialist
No annual deductible, no annual maximum
No waiting period, but limits on treatment frequency
Dental Indemnity Insurance Plan
Also known as "traditional" plans Organization
Lowest Cost
See only an assigned primary care dentist
Need a referral to see a specialist
No annual deductible, no annual maximum
No waiting period, but limits on treatment frequency
Inexpensive dental care for seniors
Unfortunately, most of the affordable health insurance options designed for seniors, such as basic Medicare, do not cover dental care. But there are ways to reduce the cost of the expensive dental restorative treatments typically needed by seniors such as crowns, bridges and dentures, and the other care you need to keep your smile healthy and strong. Your options include purchasing dental insurance, or joining a dental savings plan.
Do seniors need dental insurance?
Dental insurance is intended to reduce the cost of dental care. Seniors who receive Medicare may get the best prices for dental insurance from a Medicare Advantage plan. People over 55 may want to review AARP plans, which are designed to offer coverage for the treatments that older people often need. Dental insurance providers typically negotiate lower fees with in-network dentists, and also pay ("cover") a percentage of the reduced fee. But once you exceed your insurance's spending limit – $1,000-$1,500 – you have to pay for dental care out of your own pocket. Spending limits are a problem for many seniors, who look to insurance to reduce the cost of treatments. One root canal and crown, and you've exhausted your insurance coverage for the year. Below are the usual fees1 for common dental restorative treatments:
Usual fees1 for common dental restorative treatments
Procedure
ADA Code
Usual Fee1

Full Upper Denture

D5110

$1,600

Add clasp to existing partial denture

D5660

$282

Dental (endosteal) implant

D6010

$2,441

Abutment supported cast metal crown (predominantly base metal)

D6063

$1,486

Implant supported metal crown (titanium, titanium alloy, high noble metal)

D6067

$1,650

Tooth Replacement Part of Permanent Bridge

D6210

$1,550
1The "Usual Fee" is determined by DentalPlans.com, Inc., using benchmark data from FAIR Health, Inc. FAIR Health data is used under license. Fees may reflect combined fees from several different procedures into one procedure and may not be directly comparable to a specific benchmark in FAIR Health Data. Actual fees charged by your provider may vary for a variety of reasons.
Does dental insurance cover everything?
Existing dental problems?
Dental insurance plans typically do not cover costs for treating problems that you have prior to purchasing insurance, or dental work that is already in progress.
Implant-Supported Dentures?
Typically, no. Dental implants- both standard-size and the "mini" sizes used to secure lower dentures – are considered a cosmetic treatment, and dental insurance often doesn't cover cosmetic care.
Dental implants to restore a missing tooth?
Most dental insurance plans consider implants a cosmetic procedure, as there are less-expensive ways to restore missing teeth. Cosmetic care is typically not covered.
Dentures and bridges?
Dental insurance usually covers dentures and bridges, up to your annual spending limit. There is usually a year-long waiting period before you are covered for dentures or bridges.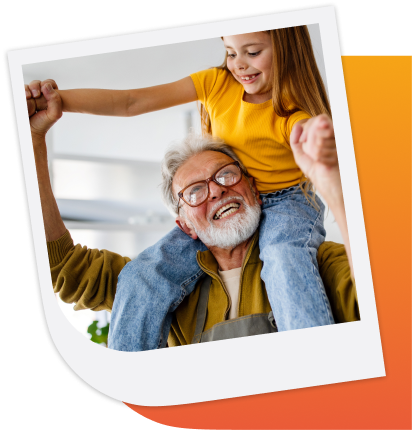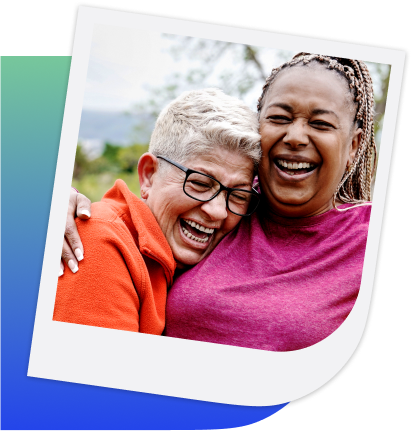 If you have dental health issues that need immediate treatment or will cost more than $1,000, consider joining a Dental Savings Plan.
Dental Savings Plans
Dental Savings Plans – sometimes called "dental discount plans" – are an affordable alternative to traditional dental insurance for seniors. Plan members save 10-60% on their dental care, with reduced rates from 140,000+ participating dentists. Simply pay the reduced rate directly to the dentist, after receiving care.
What advantages do Dental Savings Plans offer seniors?
Save more: Use as often as you like. Dental Savings Plans have no maximum annual spending limit.
Immediate savings: you get discounts on all the dental treatments included in your plan as soon as it activates, typically within 72-hours of joining.
Inexpensive: Dental Savings Plans are more affordable than insurance. Plans start at $79.95.
Flexibility: most Dental Savings Plans offer discounts on treatments for existing conditions and in-progress dental care.
Easy to join: everyone is accepted, there are no age limits or background checks.
Easy to use: no need to worry about pre-authorizations, approvals, or paperwork.
Additional discounts: many Plans include savings on prescriptions, senior vision plans, and discounted hearing care and other healthcare services.
Why DentalPlans.com?
Joining a Dental Savings Plan offered on DentalPlans.com makes a good thing even better. Along with all the advantages of your plan, you also get friendly, professional customer care from our experienced U.S-based team. And your satisfaction is ensured with our 30-day money-back guarantee.
Dental plans. Vacation plans.
Let's talk about it all.
We're here to answer your call.
Need a plan, a dentist, or just have questions? We're here for all of it. Give us a call today.