Susan M.
GENERAL DENTISTRY
Aspen Dental
1300 E. Lasalle Dr.
Bismarck, ND 58503
View Phone Number
7019897342

Great news: Your dentist accepts dental savings plans.
Dental savings plans are a trusted alternative to insurance that makes quality dental care simple and often more affordable. A small membership fee entitles you to savings on just about every procedure, right at the dentist.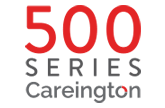 Careington Care 500 Series
Individual plan benefits
Save 20-60%
Activates: 12/12/2023
7 Dentists near you
No limits or deductible
No waiting periods for any procedures
Want this information in an email?
Enter your email and we'll send the plan recommendations straight to your inbox.
Aspen Dental
1300 E. Lasalle Dr.
Bismarck, ND 58503
View Phone Number
7019897342