Zeeshan Wahab
GENERAL DENTISTRY
Languages Spoken
English
Accepting New Patients
No
Plans Accepted
Bozart Family Dentistry
6132 Carolina Beach Rd Ste 6
Wilmington, NC 28412
View Phone Number
9103929101
Zeeshan Wahab
6132 Carolina Beach Rd Ste 6
Wilmington, NC 28412
Zeeshan Wahab
4168 Clemmons Rd
Clemmons, NC 27012
Zeeshan Wahab
4168 Clemmons Rd
Clemmons, NC 27012
Zeeshan Wahab
1931 South North Carolina Hwy 119
Mebane, NC 27302
Zeeshan Wahab
1931 S Nc Highway 119
Mebane, NC 27302
Zeeshan Wahab
604 Dolley Madison Rd
Greensboro, NC 27410
Zeeshan Wahab
966 U.s. Hwy. 64 Suite 16
Apex, NC 27502
Zeeshan Wahab
12330 Hwy. 210 Suite 115
Benson, NC 27504
Zeeshan Wahab
12330 Nc Highway 210 115
Benson, NC 27504
Zeeshan Wahab
12330 Nc Highway 210 115
Benson, NC 27504
Zeeshan Wahab
1203 Nw Maynard Rd Suite 1a
Cary, NC 27513
Zeeshan Wahab
1203 Nw Maynard Rd
Cary, NC 27513
Zeeshan Wahab
1000 Crescent Green Ste 202
Cary, NC 27518
Zeeshan Wahab
1000 Crescent Grn Ste 202
Cary, NC 27518
Zeeshan Wahab
1000 Crescent Green Drive 202
Cary, NC 27518
Zeeshan Wahab
1000 Crescent Green Drive 202
Cary, NC 27518
Zeeshan Wahab
966 Us 64 Hwy W
Apex, NC 27523
Zeeshan Wahab
966 Us 64 Hwy W
Apex, NC 27523
Zeeshan Wahab
31 Oleander Dr
Clayton, NC 27527
Zeeshan Wahab
5638 Nc Highway 42 W Ste 214
Garner, NC 27529
Zeeshan Wahab
5638 Nc Highway 42 W Unit F Ste 214
Garner, NC 27529
Zeeshan Wahab
5638 Nc Highway 42 W Unit F Ste 214
Garner, NC 27529
Zeeshan Wahab
2702 Medical Office Pl
Goldsboro, NC 27534
Zeeshan Wahab
2702 Medical Office Pl
Goldsboro, NC 27534
Zeeshan Wahab
2702 Medical Office Pl
Goldsboro, NC 27534
Zeeshan Wahab
1001 Widewaters Pkwy
Knightdale, NC 27545
Zeeshan Wahab
1001 Widewaters Pkwy
Knightdale, NC 27545
Zeeshan Wahab
111 E Industry Dr
Oxford, NC 27565
Zeeshan Wahab
111 E Industry Dr
Oxford, NC 27565
Zeeshan Wahab
1111 S Pollock St
Selma, NC 27576
Zeeshan Wahab
1111 S Pollock St
Selma, NC 27576
Zeeshan Wahab
12244 Wake Union Church Rd
Wake Forest, NC 27587
Zeeshan Wahab
12244 Wake Union Church Rd
Wake Forest, NC 27587
Zeeshan Wahab
4400 Falls Of Neuse Rd Ste 202
Raleigh, NC 27609
Zeeshan Wahab
3614 Haworth Dr
Raleigh, NC 27609
Zeeshan Wahab
4400 Fall Of Neuse Road 202
Raleigh, NC 27609
Zeeshan Wahab
4400 Fall Of Neuse Road 202
Raleigh, NC 27609
Zeeshan Wahab
4400 Fall Of Neuse Road Suite 202
Raleigh, NC 27609
Zeeshan Wahab
13251 New Falls Of Neuse Ste 141
Raleigh, NC 27614
Zeeshan Wahab
13251 Falls Of Neuse Rd Ste 141
Raleigh, NC 27614
Zeeshan Wahab
13251 Falls Of Neuse Rd Ste 141
Raleigh, NC 27614
Zeeshan Wahab
1125 W Nc Highway 54 Ste 807
Durham, NC 27707
Zeeshan Wahab
1125 W Nc Highway 54 Ste 807
Durham, NC 27707
Zeeshan Wahab
105 Wayfarer Ct
Rocky Mount, NC 27801
Zeeshan Wahab
1829 S Ridge Ave
Kannapolis, NC 28083
Zeeshan Wahab
7940 Williams Pond Ln Ste 200
Charlotte, NC 28277
Zeeshan Wahab
3416 Melrose Rd
Fayetteville, NC 28304
Zeeshan Wahab
6950 Nexus Ct
Fayetteville, NC 28304
Zeeshan Wahab
6950 Nexus Ct
Fayetteville, NC 28304
Zeeshan Wahab
124 Walnut St Ste 101
Wilmington, NC 28401
Zeeshan Wahab
8201 Market St Ste B
Wilmington, NC 28411
Zeeshan Wahab
8201 Market St
Wilmington, NC 28411
Zeeshan Wahab
2831 Midway Rd Se Ste 116
Bolivia, NC 28422
Zeeshan Wahab
200 Us Highway 17 N
Holly Ridge, NC 28445
Zeeshan Wahab
1215 West Gate Dr Ste 180
Leland, NC 28451
Zeeshan Wahab
301 S Willis Dr Ste 100
Shallotte, NC 28470
Zeeshan Wahab
1702 Us Highway 70 E
New Bern, NC 28560
Your dentist also accepts dental insurance.
If you only plan on needing preventive care, dental insurance may be a good option. Learn about the differences between savings plans and insurance and find the choice that's best for you.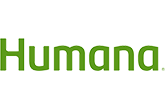 Humana Complete Dental Insurance
Plan Benefits
Annual maximum: $1,250 Year 1, $1,500 Year 2 and after
Earliest activation: 12/16/2023
Annual deductible: $50 Individual / $150 Family
No waiting periods for preventive
Individual plans starting at
$50.99

/month
$611.88/year
Billed monthly
View This Plan
Want this information in an email?
Enter your email and we'll send the plan recommendations straight to your inbox.
Bozart Family Dentistry
6132 Carolina Beach Rd Ste 6
Wilmington, NC 28412
View Phone Number
9103929101
Zeeshan Wahab
6132 Carolina Beach Rd Ste 6
Wilmington, NC 28412
Zeeshan Wahab
4168 Clemmons Rd
Clemmons, NC 27012
Zeeshan Wahab
4168 Clemmons Rd
Clemmons, NC 27012
Zeeshan Wahab
1931 South North Carolina Hwy 119
Mebane, NC 27302
Zeeshan Wahab
1931 S Nc Highway 119
Mebane, NC 27302
Zeeshan Wahab
604 Dolley Madison Rd
Greensboro, NC 27410
Zeeshan Wahab
966 U.s. Hwy. 64 Suite 16
Apex, NC 27502
Zeeshan Wahab
12330 Hwy. 210 Suite 115
Benson, NC 27504
Zeeshan Wahab
12330 Nc Highway 210 115
Benson, NC 27504
Zeeshan Wahab
12330 Nc Highway 210 115
Benson, NC 27504
Zeeshan Wahab
1203 Nw Maynard Rd Suite 1a
Cary, NC 27513
Zeeshan Wahab
1203 Nw Maynard Rd
Cary, NC 27513
Zeeshan Wahab
1000 Crescent Green Ste 202
Cary, NC 27518
Zeeshan Wahab
1000 Crescent Grn Ste 202
Cary, NC 27518
Zeeshan Wahab
1000 Crescent Green Drive 202
Cary, NC 27518
Zeeshan Wahab
1000 Crescent Green Drive 202
Cary, NC 27518
Zeeshan Wahab
966 Us 64 Hwy W
Apex, NC 27523
Zeeshan Wahab
966 Us 64 Hwy W
Apex, NC 27523
Zeeshan Wahab
31 Oleander Dr
Clayton, NC 27527
Zeeshan Wahab
5638 Nc Highway 42 W Ste 214
Garner, NC 27529
Zeeshan Wahab
5638 Nc Highway 42 W Unit F Ste 214
Garner, NC 27529
Zeeshan Wahab
5638 Nc Highway 42 W Unit F Ste 214
Garner, NC 27529
Zeeshan Wahab
2702 Medical Office Pl
Goldsboro, NC 27534
Zeeshan Wahab
2702 Medical Office Pl
Goldsboro, NC 27534
Zeeshan Wahab
2702 Medical Office Pl
Goldsboro, NC 27534
Zeeshan Wahab
1001 Widewaters Pkwy
Knightdale, NC 27545
Zeeshan Wahab
1001 Widewaters Pkwy
Knightdale, NC 27545
Zeeshan Wahab
111 E Industry Dr
Oxford, NC 27565
Zeeshan Wahab
111 E Industry Dr
Oxford, NC 27565
Zeeshan Wahab
1111 S Pollock St
Selma, NC 27576
Zeeshan Wahab
1111 S Pollock St
Selma, NC 27576
Zeeshan Wahab
12244 Wake Union Church Rd
Wake Forest, NC 27587
Zeeshan Wahab
12244 Wake Union Church Rd
Wake Forest, NC 27587
Zeeshan Wahab
4400 Falls Of Neuse Rd Ste 202
Raleigh, NC 27609
Zeeshan Wahab
3614 Haworth Dr
Raleigh, NC 27609
Zeeshan Wahab
4400 Fall Of Neuse Road 202
Raleigh, NC 27609
Zeeshan Wahab
4400 Fall Of Neuse Road 202
Raleigh, NC 27609
Zeeshan Wahab
4400 Fall Of Neuse Road Suite 202
Raleigh, NC 27609
Zeeshan Wahab
13251 New Falls Of Neuse Ste 141
Raleigh, NC 27614
Zeeshan Wahab
13251 Falls Of Neuse Rd Ste 141
Raleigh, NC 27614
Zeeshan Wahab
13251 Falls Of Neuse Rd Ste 141
Raleigh, NC 27614
Zeeshan Wahab
1125 W Nc Highway 54 Ste 807
Durham, NC 27707
Zeeshan Wahab
1125 W Nc Highway 54 Ste 807
Durham, NC 27707
Zeeshan Wahab
105 Wayfarer Ct
Rocky Mount, NC 27801
Zeeshan Wahab
1829 S Ridge Ave
Kannapolis, NC 28083
Zeeshan Wahab
7940 Williams Pond Ln Ste 200
Charlotte, NC 28277
Zeeshan Wahab
3416 Melrose Rd
Fayetteville, NC 28304
Zeeshan Wahab
6950 Nexus Ct
Fayetteville, NC 28304
Zeeshan Wahab
6950 Nexus Ct
Fayetteville, NC 28304
Zeeshan Wahab
124 Walnut St Ste 101
Wilmington, NC 28401
Zeeshan Wahab
8201 Market St Ste B
Wilmington, NC 28411
Zeeshan Wahab
8201 Market St
Wilmington, NC 28411
Zeeshan Wahab
2831 Midway Rd Se Ste 116
Bolivia, NC 28422
Zeeshan Wahab
200 Us Highway 17 N
Holly Ridge, NC 28445
Zeeshan Wahab
1215 West Gate Dr Ste 180
Leland, NC 28451
Zeeshan Wahab
301 S Willis Dr Ste 100
Shallotte, NC 28470
Zeeshan Wahab
1702 Us Highway 70 E
New Bern, NC 28560