RADIANT SMILES
1135 West 7th St Ste 101
HENDERSON, NV 89052
View Phone Number
7028977001
Your dentist also accepts dental insurance.
If you only plan on needing preventive care, dental insurance may be a good option. Learn about the differences between savings plans and insurance and find the choice that's best for you.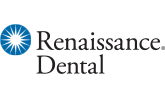 Renaissance Dental Insurance Plan III
Plan Benefits
Annual maximum: $1,000
Earliest activation: 11/01/2023
Annual deductible: $50 Individual / $150 Family
No waiting periods for preventive
Individual plans starting at
$35.76

/month
$429.12/year
Billed monthly
View This Plan
Want this information in an email?
Enter your email and we'll send the plan recommendations straight to your inbox.
RADIANT SMILES
1135 West 7th St Ste 101
HENDERSON, NV 89052
View Phone Number
7028977001
More about this dentist
Biography
Dr. Adrian R. Ruiz is a General and Cosmetic Dentist serving the Henderson area for more than 15 years.
Experience and accolades
Education
Doctorate – University of California at Los Angeles – D.D.S. – 1995