Aarthi Raghavan, DMD
GENERAL DENTISTRY
Aspen Dental
3024 S State Route 159
GLEN CARBON, IL 62034
View Phone Number
6182056119
Your dentist also accepts dental insurance.
If you only plan on needing preventive care, dental insurance may be a good option. Learn about the differences between savings plans and insurance and find the choice that's best for you.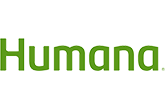 Humana Complete Dental Insurance
Plan Benefits
Annual maximum: $1,250 Year 1, $1,500 Year 2 and after
Earliest activation: 12/08/2023
Annual deductible: $50 Individual / $150 Family
No waiting periods for preventive
Individual plans starting at
$51.99

/month
$623.88/year
Billed monthly
View This Plan
Want this information in an email?
Enter your email and we'll send the plan recommendations straight to your inbox.
Aspen Dental
3024 S State Route 159
GLEN CARBON, IL 62034
View Phone Number
6182056119
More about this dentist
Biography
Dr. Aarthi Raghavan, DMD is a dentistry practitioner in Naperville, IL. She practices dentistry.