Mia H Ahn, DDS
PEDODONTICS
Dentistry for Children of Georgia – GP
1795 Resurgence Drive Suite 101
WATKINSVILLE, GA 30677
View Phone Number
7067193910
Your dentist also accepts dental insurance.
If you only plan on needing preventive care, dental insurance may be a good option. Learn about the differences between savings plans and insurance and find the choice that's best for you.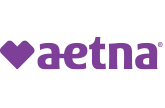 Aetna Dental® Direct Preferred PPO
Plan Benefits
Annual maximum: $1,250
Earliest activation: 01/01/2023
Annual deductible: $50 Individual / $150 Family
No waiting periods for preventive
Individual plans starting at
$34.13

/month
$409.56/year
Billed monthly
View This Plan
Want this information in an email?
Enter your email and we'll send the plan recommendations straight to your inbox.
Dentistry for Children of Georgia – GP
1795 Resurgence Drive Suite 101
WATKINSVILLE, GA 30677
View Phone Number
7067193910
More about this dentist
Biography
We are a private dental practice serving Gwinnett county and we are accepting new patients!
Experience and accolades
Education
Doctorate – UNC @Chapel Hill – DDS – 2004