John A Tsaknis, DDS
GENERAL DENTISTRY
City Dental Dc-2055 L Pllc
2075 L St Nw
Washington, DC 20036
View Phone Number
2026287979
Your dentist also accepts dental insurance.
If you only plan on needing preventive care, dental insurance may be a good option. Learn about the differences between savings plans and insurance and find the choice that's best for you.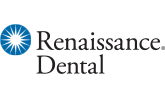 Renaissance Dental Insurance Plan III
Plan Benefits
Annual maximum: $1,000
Earliest activation: 01/01/2024
Annual deductible: $50 Individual / $150 Family
No waiting periods for preventive
Individual plans starting at
$47.59

/month
$571.08/year
Billed monthly
View This Plan
Want this information in an email?
Enter your email and we'll send the plan recommendations straight to your inbox.
City Dental Dc-2055 L Pllc
2075 L St Nw
Washington, DC 20036
View Phone Number
2026287979
More about this dentist
Biography
Dr. John A. Tsaknis is a General Dentist serving the Washington area for more than 12 years.
Experience and accolades
Education
Doctorate – University of Maryland College of Dental Surgery – D.D.S. – 1998
Memberships
Professional Member – Hispanic Dental Association