Columbia Dental
91 East Ave Ste 3
NORWALK, CT 06851
View Phone Number
8606450111
Your dentist also accepts dental insurance.
If you only plan on needing preventive care, dental insurance may be a good option. Learn about the differences between savings plans and insurance and find the choice that's best for you.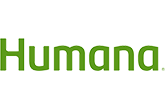 Humana Complete Dental Insurance
Plan Benefits
Annual maximum: $1,250 Year 1, $1,500 Year 2 and after
Earliest activation: 09/27/2023
Annual deductible: $50 Individual / $150 Family
No waiting periods for preventive
Individual plans starting at
$64.99

/month
$779.88/year
Billed monthly
View This Plan
Want this information in an email?
Enter your email and we'll send the plan recommendations straight to your inbox.
Columbia Dental
91 East Ave Ste 3
NORWALK, CT 06851
View Phone Number
8606450111
More about this dentist
Biography
Dr. Stanko has practiced general dentistry in both community and hospital settings.