Save 10-60% on Your Dental Care. Join a Savings Plan Today!

Peter Stanley , DDS
Pedodontics, General dentistry
Dental Savings Plans
Review Sample Pricing with a Savings Plan Below2
---
Accepted Dental Insurance Plans
1 The ["Price Without Plan"] is determined by DentalPlans.com, Inc., using benchmark data from FAIR Health, Inc. FAIR Health data is used under license. Fees may reflect combined fees from several different procedures into one procedure and may not be directly comparable to a specific benchmark in FAIR Health Data. Actual fees charged by your provider may vary for a variety of reasons.

The sample table above is a small selection of common procedures discounted by these discount dental plans and programs. Once you're a member, you will be provided with a complete fee schedule (applicable for most plans) with discounted fees for nearly every dental procedure. The procedures discounted under these plans and programs offer similar savings to the sample above. If you are looking for a specific dental procedure that is not on this sample, please contact our Customer Care Center toll-free at 1-888-632-5353 with the ADA Code of the procedure and we can provide the discounted fee.

Fee schedules and savings may vary by ZIP code and by Provider within a ZIP code.

The dental provider listings on DentalPlans.com are provided directly from each dental network or discount dental plan, which are responsible for their accuracy and completeness. These listings are updated on a regular basis, and every effort has been made to ensure that only participating active providers are listed. We strongly recommend that you confirm that a provider is currently participating before you receive any services from that provider.

Discounted fees listed under "Routine Dental Fees", "Fillings & Crowns" and "Root Canals, Perio & Dentures" tabs are for participating General Dentists. Consult with your provider prior to beginning any treatment.

Practice Information
Current Location
400 Plaza
West Helena, AR 72390
Plans Accepted
Accepts Dental Savings Plans
Accepts Insurance Plans
Hours
Not yet available for this location
Payment Options
Cash
Personal Check
Visa
Mastercard
American Express
Discover
Care Credit
Debit Cards
Biography
Dr. Peter Stanley in Bryant, AR has an interest in infant oral health and emphasizes the importance of building a solid ... Read More
Provider Training
University of Arkansas - Bachelors Degree - Bachelor of Science in Biology - 0
University Of Iowa College Of Dentistry - Other Certification - Pediatric Residency - 0
University Of Tennessee Health Science Center College Of Dentistry - Doctorate - DDS - 0
Residency At Hospital
University of Iowa College of Dentistry -
Experience & Accolades
Peter Stanley , has not yet specified details about his experience and accolades.
Practice & Hospital Affiliations
Peter Stanley , has not yet indicated the hospitals that he is affiliated with.
Photos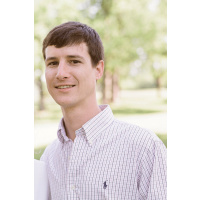 ---
Peter Stanley
Patient Reviews 5 out of 5 hearts
Thank You!
'
s

office will be reaching out to you shortly to confirm your needs and best time to come in.
Location:

Thank You!
'
s

office will be reaching out to you shortly to confirm your needs and best time to come in.
Location: