Rock Family Dental
4224 W Sunset Ave
SPRINGDALE, AR 72762
View Phone Number
4797186092
Your dentist also accepts dental insurance.
If you only plan on needing preventive care, dental insurance may be a good option. Learn about the differences between savings plans and insurance and find the choice that's best for you.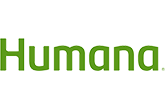 Humana Complete Dental Insurance
Plan Benefits
Annual maximum: $1,250 Year 1, $1,500 Year 2 and after
Earliest activation: 10/04/2023
Annual deductible: $50 Individual / $150 Family
No waiting periods for preventive
Individual plans starting at
$42.99

/month
$515.88/year
Billed monthly
View This Plan
Want this information in an email?
Enter your email and we'll send the plan recommendations straight to your inbox.
Rock Family Dental
4224 W Sunset Ave
SPRINGDALE, AR 72762
View Phone Number
4797186092
More about this dentist
Biography
Dr. Peter Stanley in Bryant, AR has an interest in infant oral health and emphasizes the importance of building a solid foundation through finding a dental home early on.
Experience and accolades
Education
Bachelors Degree – University of Arkansas – Bachelor of Science in Biology
Other Certification – University Of Iowa College Of Dentistry – Pediatric Residency
Doctorate – University Of Tennessee Health Science Center College Of Dentistry – DDS
Residencies
Residency – University of Iowa College of Dentistry – Pediatric Dentistry