Bryan K Angel, DDS
PEDODONTICS
Arkansas Dentistry And Braces
401 S Bowman Rd
LITTLE ROCK, AR 72211
View Phone Number
4794456335

Great news: Your dentist accepts dental savings plans.
Dental savings plans are a trusted alternative to insurance that makes quality dental care simple and often more affordable. A small membership fee entitles you to savings on just about every procedure, right at the dentist.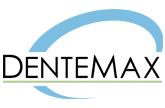 DenteMax Discount Dental Plan
Individual plan benefits
Save 10-40%
Activates: 12/05/2023
124 Dentists near you
No limits or deductible
No waiting periods for any procedures
Want this information in an email?
Enter your email and we'll send the plan recommendations straight to your inbox.
Arkansas Dentistry And Braces
401 S Bowman Rd
LITTLE ROCK, AR 72211
View Phone Number
4794456335
More about this dentist
Biography
Dr. Bryan K. Angel is a Pediatric Dentist serving in Little Rock, Arkansas for more than 12 years.
Experience and accolades
Education
Bachelors Degree – University of Arkansas at Little Rock – B.S. Biology
Doctorate – University of Missouri at Kansas City – D.D.S. – 2000
Residencies
Residency – Children's Mercy Hospital – Kansas City – Pediatric Dental – 2002
Awards
Patients' Choice Award – Patients' Choice – 2015
Memberships
Professional Member – Arkansas Society of Pediatric Dentistry
Professional Member – American Academy of Pediatric Dentistry
Professional Member – SW Society of Pediatric Dentistry
Professional Member – ADA
Professional Member – ASDA