Jenny Sun, DDS
ORTHODONTICS
Western Dental Of Arizona, Inc.
3170 N Arizona Ave Ste 1
Chandler, AZ 85225
View Phone Number
4805584741

Great news: Your dentist accepts dental savings plans.
Dental savings plans are a trusted alternative to insurance that makes quality dental care simple and often more affordable. A small membership fee entitles you to savings on just about every procedure, right at the dentist.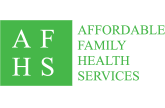 Affordable Family Health Services
Individual plan benefits
Save 25-60%
Activates: 12/08/2023
266 Dentists near you
No limits or deductible
No waiting periods for any procedures
Your dentist also accepts dental insurance.
If you only plan on needing preventive care, dental insurance may be a good option. Learn about the differences between savings plans and insurance and find the choice that's best for you.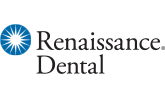 Renaissance Dental Insurance Plan III
Plan Benefits
Annual maximum: $1,000
Earliest activation: 01/01/2024
Annual deductible: $50 Individual / $150 Family
No waiting periods for preventive
Individual plans starting at
$43.42

/month
$521.04/year
Billed monthly
View This Plan
Want this information in an email?
Enter your email and we'll send the plan recommendations straight to your inbox.
Western Dental Of Arizona, Inc.
3170 N Arizona Ave Ste 1
Chandler, AZ 85225
View Phone Number
4805584741