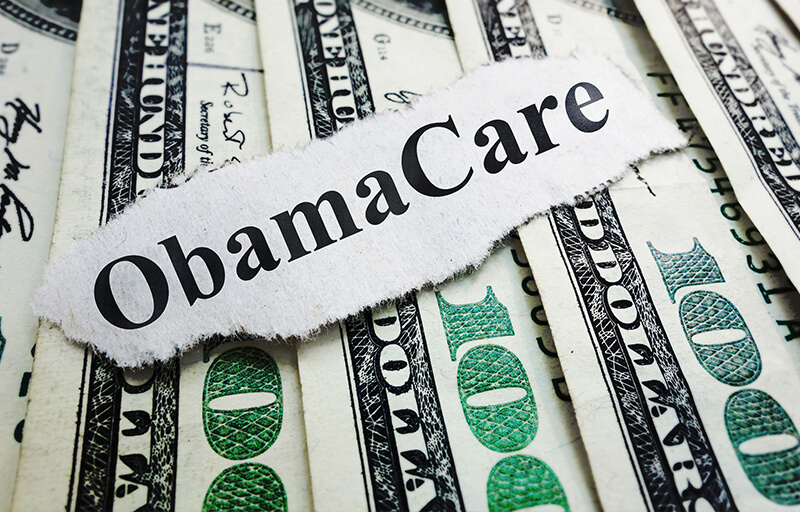 The Affordable Care Act, also known as Obamacare, has provided new healthcare payment options for many Americans, including those who qualify for Medicare.
The Affordable Care Act (ACA) promises "10 essential benefits" to every insured American, including Medicare beneficiaries. The 10 essential benefits are:
Ambulatory services and outpatient care
Emergency services
Lab services, including testing
Maternity care pre- and post-labor
Mental health services
Pediatric services
Prescription drugs
Preventative visits and screenings
Rehabilitative care and equipment
Surgery and hospitalization
How – or if- you will benefit from Obamacare depends on whether you have an Original Medicare or a Medicare Advantage plan. Obamacare stresses the importance of preventative care so you may find that you have better access to yearly health checkups and screenings for early detection of diseases and other medical conditions, without charging you for the Part B co-insurance or deductible.
If you have a chronic condition, or have a family history of diseases such as cardiac problems, you may find it easier and more affordable to get frequent checkups to monitor your health.
You should also notice that bills from your health care providers and benefits information about your healthcare coverage is easier to understand, due to the ACA mandate that patients receive given clear and concise explanations of benefits and medical charges.
Another improvement is "care coordination," which enables doctors and other providers who participate in Medicare to coordinate treatment. This reduces the chance of getting duplicate tests or treatments, and helps to ensure that your healthcare team is fully informed about your condition and care.
The ACA. Medicare, And Prescription Coverage
Among the most important change is in Medicare Part D, and involves the coverage gap or "donut hole" for covered prescriptions. The coverage gap occurs when a person hits their annual limit for covered prescriptions – coverage only picks up again when they reach their annual out-of-pocket spending limit.
Under the ACA, Medicare will now pay for about half the cost of brand name prescription drugs for people in the doughnut hole. And each year, your costs for prescriptions while you're in the coverage gap will decrease. By 2020, the Medicare doughnut hole will have shrunk greatly, making senior dental care more widely accessible, without high out-of-pocket costs while they're in the Medicare Part D coverage gap.
According to the Centers for Medicare & Medicaid Services, Medicare beneficiaries are expected to save, on average, about $4,200 over the next 10 years due to lower drug costs, free preventive services, and reductions in the growth of health spending, due to Obamacare.
Medicare and Dental Care
Obamacare obviously doesn't solve every healthcare problem. Original Medicare has extremely limited dental coverage, and there are no plans in sight to improve access to dental services under Medicare.
For dental coverage on Medicare you have two options:
Choose a Medicare Advantage plan
Medicare Advantage Plans, sometimes called "Part C" or "MA Plans," are provided by private companies that have been approved by Medicare. Medicare Advantage Plans must provide all of all of the services that Original Medicare covers except hospice care. Medicare Advantage Plans may offer extra coverage, like vision, hearing, dental, and/or health and wellness programs. Most include Medicare prescription drug coverage (Part D). In addition to the Medicare Part B premium, people typically pay a monthly premium for the Medicare Advantage Plan. In 2016, the Part B premium is $104.90 each month.
Purchase standalone dental insurance and/or a dental savings plan.
Both dental insurance plans and dental savings plans, an alternative to traditional dental insurance, will help make dental care affordable. Which to choose?
In general, dental insurance is well-suited to people who anticipate needing preventative care – checkups and cleanings. Dental insurance costs between $234- $432 per person annually.
Dental discount plans are more flexible and are especially appreciatedout-of- by people who require restorative care (root canals, crowns, bridges, implants or dentures). That's because dental insurance typically has a spending cap of $1,500-$1,500 a year. One root canal and crown, and your coverage for the year is exhausted.
Dental savings plans enable you to save 10%-60% on your dental care. There are plans that cover all treatments – from braces to dentures. The plans available on dentalplans.com range from $79.95-$199.95 annually. And unlike dental insurance, with dental savings plans there are no annual spending caps, waiting periods or pre-approvals before you can get care, or restrictions on pre-existing conditions.
Find out more about dental savings plans on DentalPlans.com.