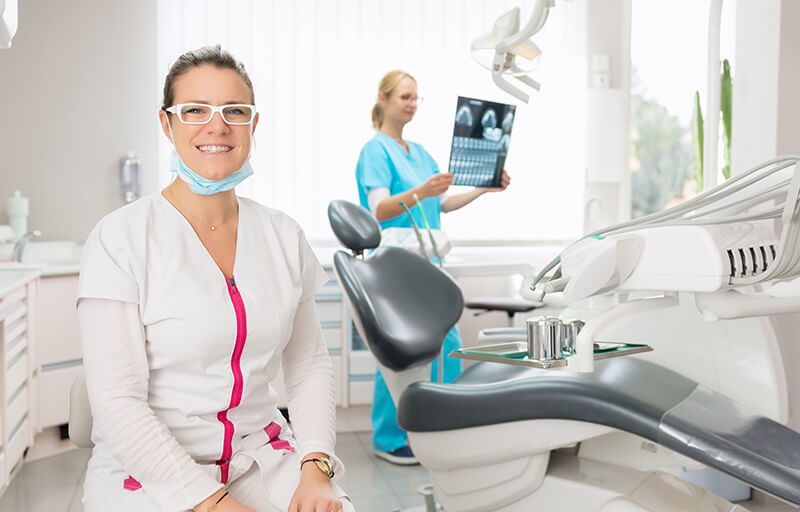 Looking to boost your Medicare benefits? You may want to consider a Medicare Advantage plan.
Medicare Advantage Plans, also called "Medicare Part C" are provided by private companies that have been approved by Medicare. Medicare Advantage Plans must provide all of all of the services that Original Medicare Part A (hospitalization) and Part B (health care) covers. Most Medicare Advantage Plans cover prescription drugs (Medicare Part D). and often offer additional benefits such as vision, hearing, dental, and/or health and wellness programs.
In addition to the Medicare Part B premium, people may pay a monthly premium for the Medicare Advantage Plan, or may pay only for Medicare Part B and have the cost applied to the Advantage Plan. Costs vary according to income and the plan you select, Medicare's Plan Finder tool is the best way to review your options and costs.
Finding Your Plan
Start by going to the Medicare Plan Finder on Medicare.gov. Choose the "General Search" option and enter your zip code. After gathering a bit of basic information, the search tool will ask you to enter your prescriptions. You can skip answering that question for now to get a broader view of the plans that are available to you.
(You'll see that some plans are marked HMO (Health Maintenance Organizations) and pthers are PPO (Preferred Provider Organizations). With an HMO, you'll need to select a primary doctor who coordinates your care, and will need to stay in network for your care to be covered. PPOs enable you to see any doctor, but you'll pay less for care if you stay in network. HMOs cost less than PPOs.)
After you've convinced the search tool that you really don't want to enter your prescription information, you'll see a screen with multiple filters (left hand side of screen). Begin by choosing the "Star Ratings."
The new star rating system measures customer satisfaction with the plan, its benefits, and other critical issues. A plan's star rating is granted by the Centers for Medicare & Medicaid Services. You can choose only to view plans with a particular star rating. You may wish to start by viewing 4 star and up plans available in your area.
Then, to compare plans, click on the plan's name and then its benefits tab. Here you can see what a plan costs monthly (the premium), its deductible, and its copay and coinsurance amounts.
The plan's deductible is the amount that you pay out of pocket for medical care before your insurance will begin to cover their portion of the costs.
The copay is a flat rate you pay for health care services, payable when you get that care. For example, your plan may have a $30 copay for each doctor visit, and a $15 copay for prescriptions. The remaining cost of the service or medication is paid by your insurance.
Rather than copay, an insurance plan may use the coinsurance model. Rather than paying a flat fee for care, you pay a percentage of the cost of care. So, if your plan has a 20% coinsurance for doctors' visits, you pay 20% of the doctor's bill, your insurance pays the rest. Since fees for care can vary, so can your coinsurance costs.
Check to see if the plan offers dental, hearing or vision benefits, by looking for the colored circles marked with D, H or V.
Make sure that your doctor/s accept Medicaid Advantage plans, some don't. And check to make sure that your doctors are included in the networks of the plans you are considering. The easiest way to do this is to call your doctor/s, and ask if the plan or plans you are considering are accepted by the office. You may also want to ask your doctor/s which Medicare Advantage plan he or she recommends.
The Final Cut
After you've done all this, jot down the plan names, click "Update Information" – that's the button with the big blue letters on the left-hand side of your screen – and run your search again entering your drug names. If the plans that you selected appear on this list, you've successfully narrowed the field to just the plans that really fits your needs.
Selected your plan, and you're almost done. Does your plan offer dental insurance? If so, check the annual coverage maximum (typically $1000-1500) and the waiting periods the plan imposes before you're covered for specific types of treatment. Also, if you have dental health issues, check to see if treatments that are in progress and treatments for existing conditions are covered by the plan.
Dental Savings Plans and Medicare
If your Medicare Advantage plan doesn't do a great job of covering your dental health needs, consider joining a dental savings plan. These plans are the affordable alternative to dental insurance, providing plan members with discounts on most dental services. As an example, most of the plans you'll find on DentalPlans.com offer savings of 10-60% at the dentist.
Dental savings plan members pay a low annual membership fee for access to an extensive network of participating dentists and dental specialists that provide discounts on dental care at the time of service. Since they are not dental insurance, dental savings plans do not have co-payments, deductibles, paperwork hassles or annual spending limits. You simply pay your discounted fee directly to any participating dentist.
In addition, some dental savings plans offer discounts on some dental specialties that are rarely covered by dental insurance, including dental implants to stabilize dentures, cosmetic dentistry services like veneers, teeth whitening, and more. So even if you have dental insurance under your Medicaid Advantage plan, it may be worth joining a dental savings plan to get a discounted rate on specific services – or to help you save on treatments that exceed your annual spending maxiumum.
Check with your dentist see what dental savings plans he or she accepts, and ask which plan best fits your needs.
To find out more about dental savings plans, visit dentalplans.com