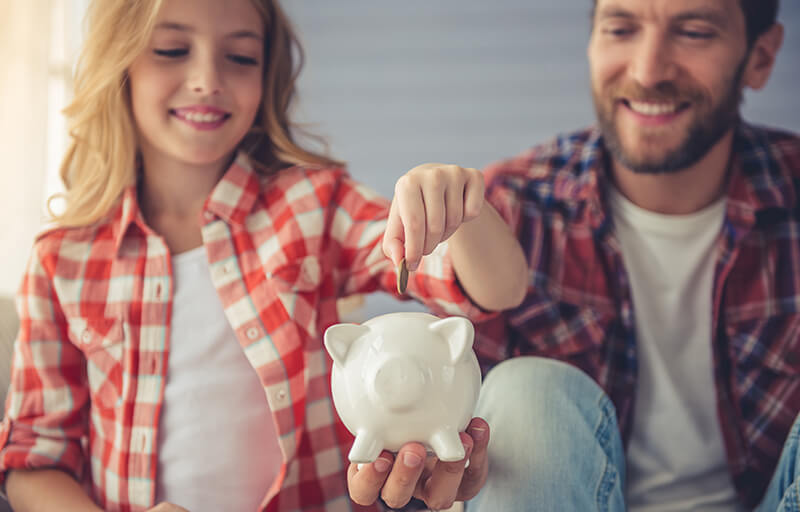 You're planning a trip this summer, and you just had a brilliant idea – you could find a dentist in the country or state you're planning to visit, and get dental work for much less than in your hometown!
It seems like a win-win for you, a nice vacation plus savings on your dental work. And it can definitely work out the way you expected, but there are some things to consider before you take a teeth-centric trip.
Domestic Dental Care Prices
If you're planning to travel within the U.S., and you live in a large city, you may be able to save significantly on your dental care if you're travelling to a smaller city. For example, a porcelain crown in New York City will cost $2300- $2800, but you could head to Miami and get the same crown for $1000-$1200, along with some time on the beach. Go to Memphis, Tennessee and your crown will cost $900- $1100, plus you'll get to listen to some great live blues music – or travel to New Orleans, Louisiana where that crown will cost a mere $898 - $1000. You can do your dental cost comparisons here.
Don't figure on heading to a super-small town to get super-cheap dental care –some areas of the country don't have enough dentists to meet the needs of locals. You should also check to see if your dental insurance covers you outside of your home state or find out what dentists accept your dental savings plan in other areas of the country. It's a good idea to book an appointment before you book your hotel room, to make sure the dentist can fit a new patient into his or her schedule.
International Dental Care Costs
About 1 million Americans each year travel out of the country to get health care, and for many that means dental services. Dental tourism accounts for nearly half of all medical travel.
The most popular dental tourism locations for Americans are Costa Rica, Hungary, Thailand and Mexico. All of these countries have dental practices that cater to international patients, and you can save significantly on restorative care.
How much can you save? Here's some examples:
A single dental implant costs, on average, $3500 in the US. In Costa Rica, you'll pay around $950, in Thailand or Hungary about $800, and Mexico roughly $650.
The average cost of full dentures in the US is US$5,000. Head to Costa Rica and pay $850; in Mexico $950; in Hungary and Thailand $1500. For a crown, expect to save about 50% on US prices in any of the three locations.
Hungary in particular is known throughout Europe for exceptional dental restorative care, with more dentists per capita than any other country in the world. Expect to pay about 50% less – and that includes your travel and accommodations costs - for incredibly high-quality dental care in Hungary. If you want to save time and money, depending on where you live in the U.S., your best bet might be a quick road trip to Mexico from Arizona, California, or Texas, or a short flight to Costa Rica from pretty much anywhere on the east coast.
Pros and Cons of Travelling for Dental
Most of the dental professionals you'll encounter in locations that have become epicenters of dental tourism will speak English. There are also companies that can help facilitate your dental tourism adventure, offering packages that include airfare, accommodations, dental care, and even trips to see the sights. That said, you may get a better deal booking all of this on your own, though you won't have the peace of mind that comes from knowing you have an informed advocate to count on.
As to whether the savings are worth the hassle, Patients Beyond Borders, a company focused on medical tourism issues, suggests that people apply the $6,000 rule when deciding whether to travel for care or obtain it at home. If the total cost of treatment would be at least $6,000 more in the U.S., head for the border. If the difference is less than $6,000, get care at home.
You also need to determine whether you really can combine dental care and a vacation – do you want to be recovering from a dental procedure far from the comforts of home? For some procedures that just take a day or two of recovery time, sure. For something like a full set of dentures, you may want to get extractions and a temporary set of dentures in the U.S. and then head abroad for your permanent set – you could even get custom-fit, implant-stabilized dentures for less than you'd pay for a decent set here in the U.S. But remember that some procedures will require more time than a standard two-week vacation, and in the case of treatments with phases – such as full dental implants – you may need to return to the country several times. This is probably not an issue if you live near the border, or frequently travel to the country in question to visit friends and family anyway.
Also, consider what you'll do if you need aftercare – a crown that breaks, a denture that needs adjustments. Will you travel back to the international dentist or will your own dentist be OK with doing any follow-ups? If you're counting on your own dentist, you may want to ask him or her sort of treatment documentation they'd like to receive from your international dentist.
Dental Coverage for Tourists
If you're travelling out of the country, assume you'll be paying for your dental care out of pocket. Find out what credit cards or other payment options the dentist you're planning to see prefers. And while some dentists in the U.S. offer discounts to patients who pay out of pocket, don't expect to get deals from dentists who specialize in foreign patients.
Most dental savings plans and dental insurance are accepted nationwide. You'll just need to find a dentist who accepts your plan. An easy way to do this is to use the dentalplans.com dentist search tool. Use the "Help me find a new dentist" option, and enter the zip code of your destination.
If you don't have a dental savings plan, you may be surprised to find that you can save an average of 10-60% on the cost of dental care with a plan – and you don't need to travel to save. To get details on the discounts you can expect with a plan, use DentalPlans' dental procedures search tool.
To find out more about the cost-saving advantages of dental savings plans, visit dentalplans.com