Happy Halloween! 15% Off +1 Month Free, Sale Ends Oct 31! Use Code BOO121
Use Promo Code:
COUPONCODE
Find the Right Plan for You
Unlike Dental Insurance: NO Paperwork And NO Waiting Periods
You Can Use As Often As You Wish No Caps, Limits Or Restrictions
Risk-Free Dental Care 30-Day Money-Back Guarantee
The Care You
Need

, at a Price You Can

Afford

, from Brands that You Trust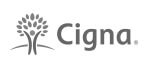 What are Dental Savings Plans?
A dental savings plan functions a lot like a membership at a warehouse club. You pay an annual fee and get access to significantly reduced rates. And dental savings plans offer many benefits over traditional dental insurance. Things like no waiting periods, no annual caps or limits and absolutely no paperwork.

DentalPlans.com is the leading retailer of discount dental plans. Choose from 30 different plans from the leading healthcare brands you already know and trust like Cigna, Aetna and more. We have affordable plans to fit any need and budget. And, depending on the plan you choose, you'll save 10% to 60% on your next visit.

Our plans cover more than 100,000 dentists nationwide. These quality providers have agreed to charge reduced fees on the dental services you need. So you'll get the quality care you deserve from the dentist you trust, but at bigger savings than you ever imagined possible.

Feedback